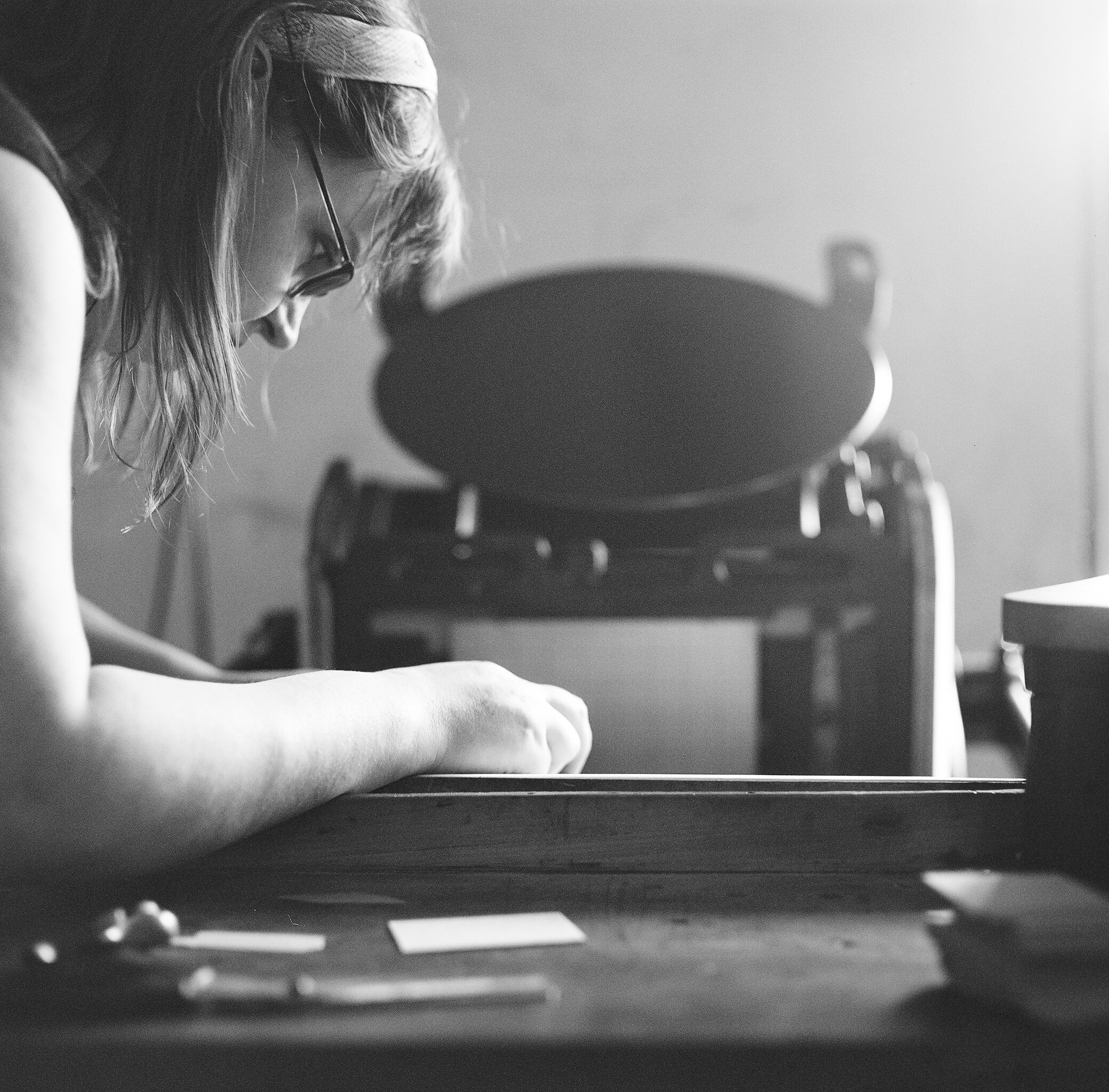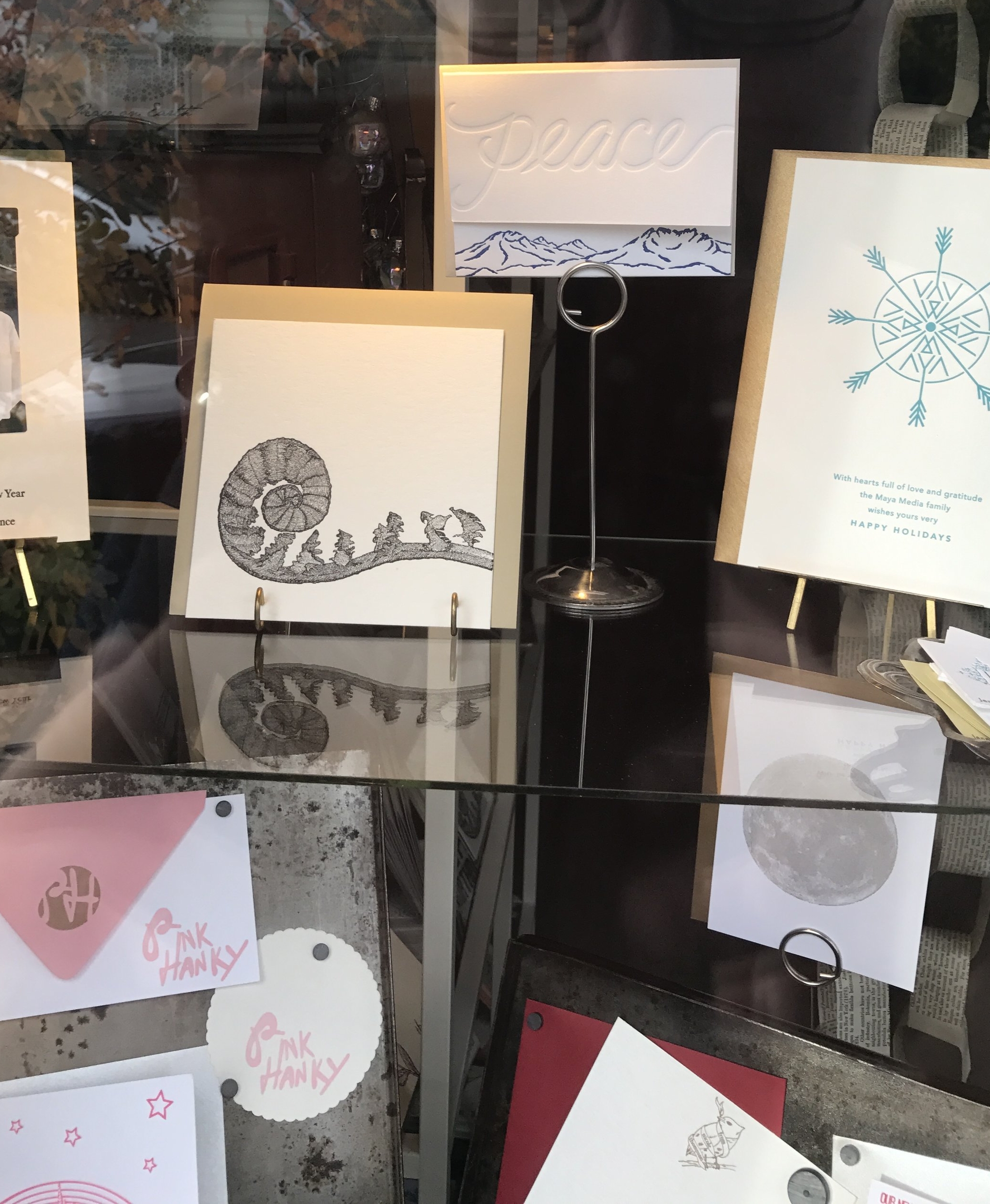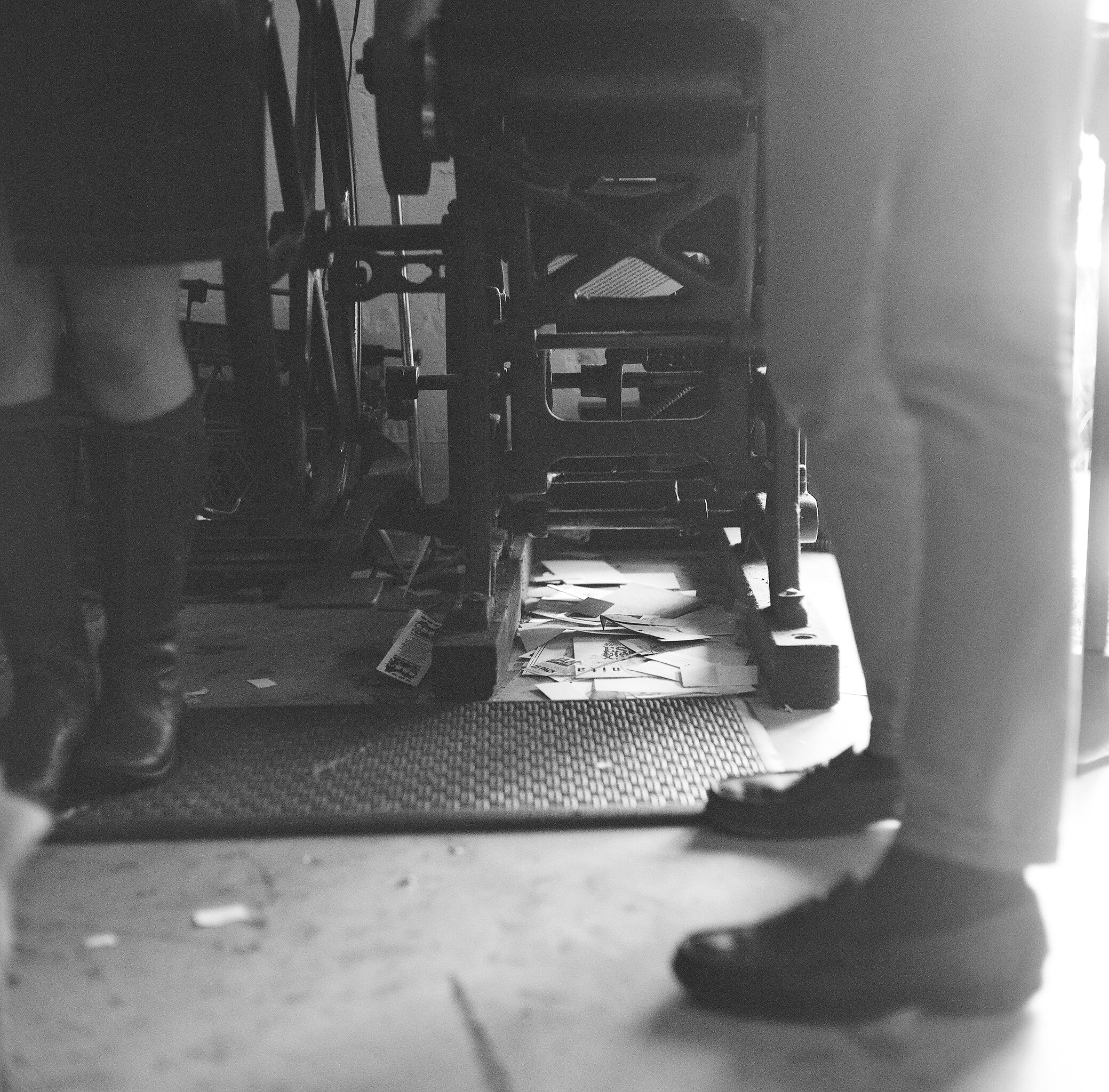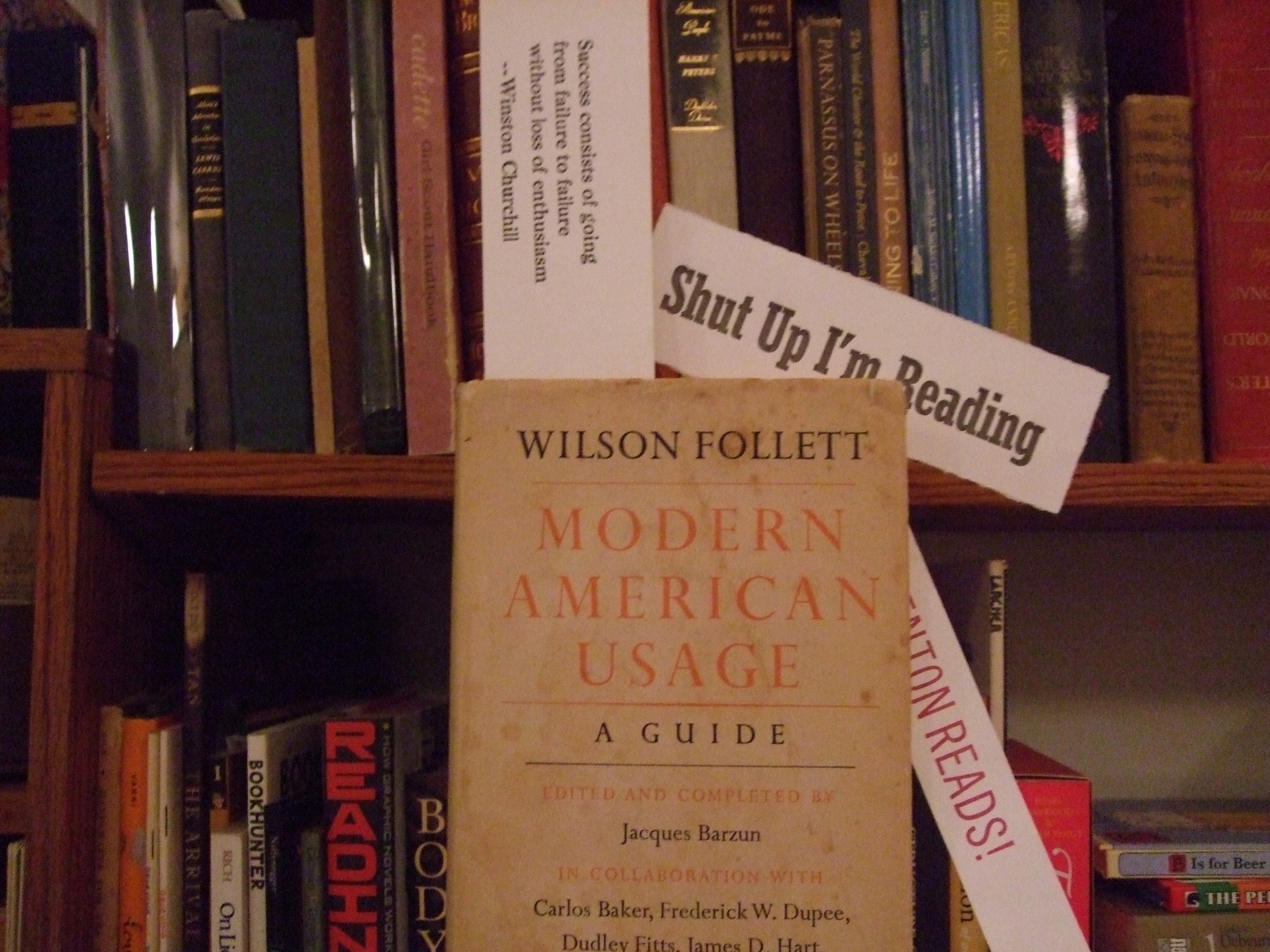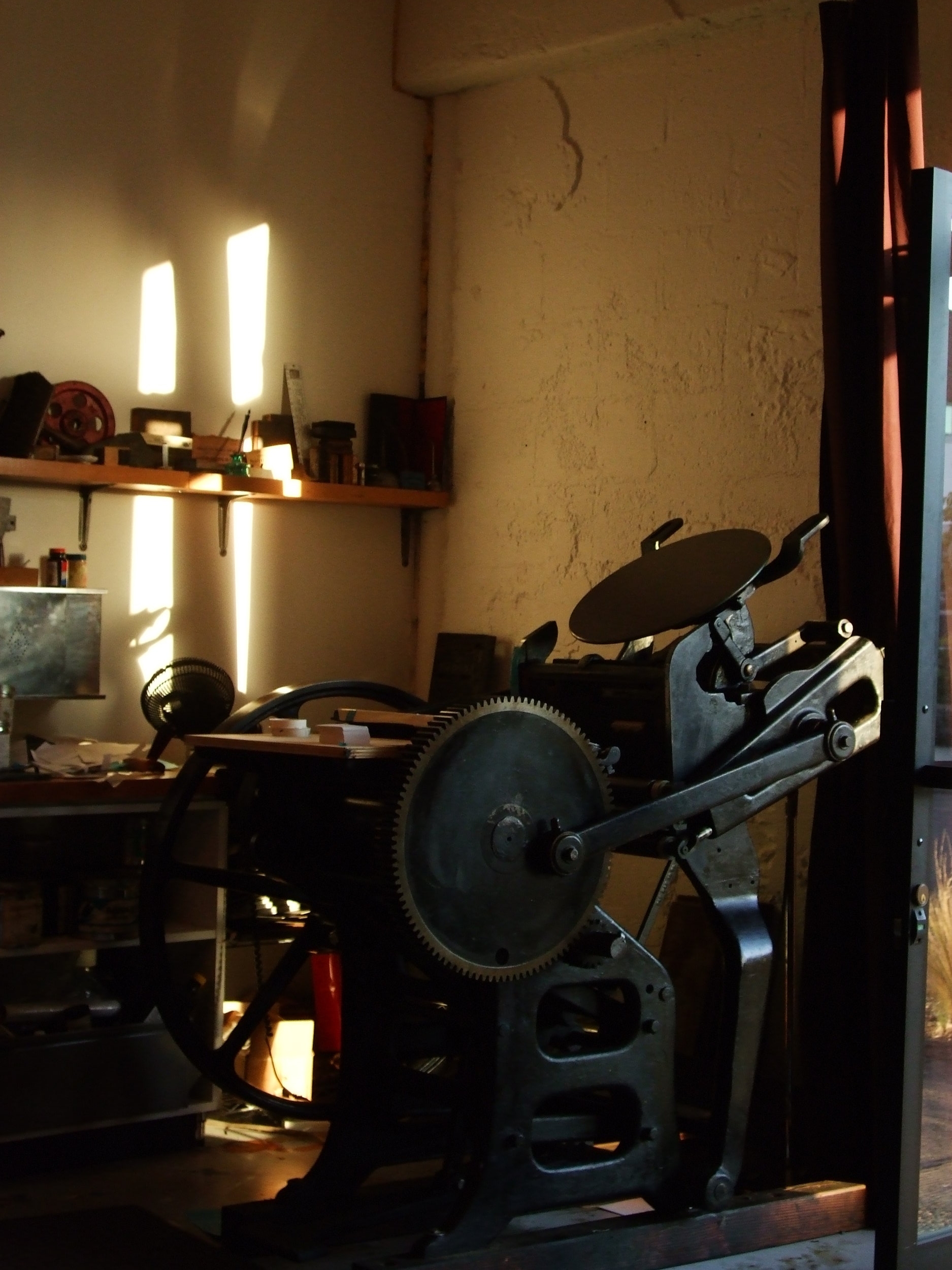 About
Owned and operated by Jenn Lawrence, Letterpress PDX specializes in providing small businesses, artists, designers, and publishers with letterpress & design solutions that look like a million bucks but work for almost any budget.
Since 2010 Letterpress PDX has been printing business cards, wedding invitations, bookplates, broadsides, postcards, gift certificates, hang-tags, stationery, book covers, coasters, & bookmarks by hand on the 4+ tons of equipment that lives in the studio. Housed within the Disjecta Contemporary Arts Center building in the beautiful North Portland neighborhood of Kenton, the studio is filled with historic printing equipment and hundreds of letterpress samples that you can pick up & touch for inspiration.
Soon you'll be able to purchase greeting cards and other paper goods designed & printed by Letterpress PDX in local stores (please let us know if you'd like to carry our products in your store by filling out our wholesale application), and currently you can buy products directly from Letterpress PDX right here!
Contact
Please email or call to discuss your project ideas, or to set a time to come by the studio for a little visit. Being a small shop means hours kept aren't always regular, so please let us plan ahead for your visit.
Phone / Text: (971) 200-1965
Email: info@letterpresspdx.com
Follow Letterpress PDX on Instagram
Like the Letterpress PDX page on Facebook
Directions
Letterpress PDX is located in studio 3 within the big grey & red Disjecta Contemporary Arts Center building at 8371 North Interstate Avenue. However, the entrance to the studio is off of N McClellan Avenue around the back of the Disjecta building.
There is plenty of street parking, plus a small parking lot at Disjecta, and the Max Yellow Line has a Kenton stop right next door.